Concerned About the Coronavirus?
Get Tested in Our Safe, Secure Environment
We offer two different tests to find out if you have the coronavirus. With the COVID-19 Rapid Test, we use a nasal swab that gives results in 15 to 20 minutes while you wait in our clinic. We also offer the RT-PCR Molecular Test, wich is more accurate. After taking a nasal swab, these tests are sent to a laboratory; results are usually back in two to three days.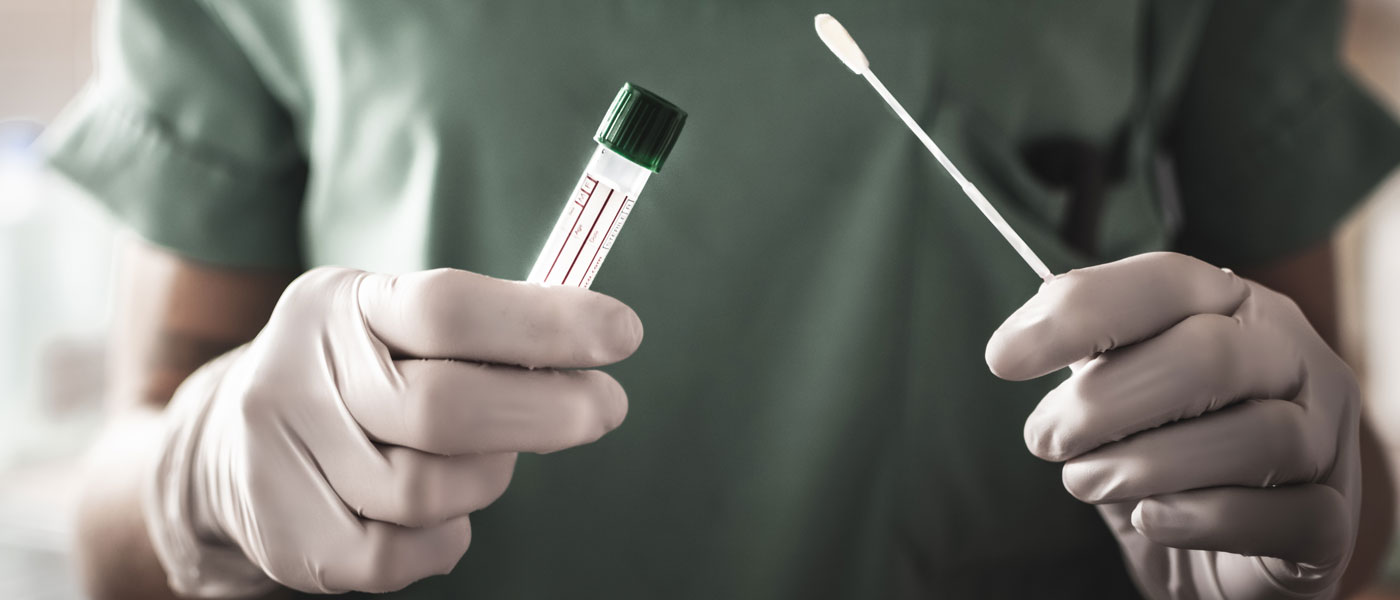 To help prevent further spread, we need to identify people who may be infected, but who have yet to exhibit any symptoms. An individual may be asymptomatic for seven days or longer before becoming ill.
We encourage you to get tested if:
You have concerns that you may have been exposed
You have someone at home at high risk
You yourself are at increased risk
If you are concerned, let us test you. We are treating and testing patients with COVID-19 concerns completely separate from other patients. You will have a separate entrance and exam room.
When a patient arrives at Physicians Quality Care for COVID-19 testing, we will also obtain a complete history, perform an appropriate physical exam, and screen for other common illnesses that are treatable yet may mimic COVID-19 symptoms. We will follow our strict isolation protocols.
We use FDA-approved COVID-19 tests that are sent to a nationally accredited reference laboratory that is approved by the CDC. Results usually come back within five days, although the exact time frame depends on national volume.
How To Get Tested
The first step is to call 731-984-8400 for information on how to be seen. You can also call from our parking lot when you arrive where you will receive specific instructions. You will enter through an entrance isolated from all other patients and be taken directly to a private exam room. You will not be required to wait in a public waiting area and will be kept isolated from other patients and staff not specifically treating potential COVID-19 patients.
For those with other medical concerns, we are now operating separate clinics at our Jackson location to allow us to continue to see primary care patients and treat other illnesses and injuries without undue risk.
Primary care patients, such as people with diabetes or high blood pressure, and Occupational Medicine clients and patients will use new entrances on the north side of the clinic.
Patients who need urgent care for injuries and illnesses not related to the coronavirus will use the regular urgent care entrance.
We are open from 7 am to 11 pm, seven days a week. No appointment necessary.